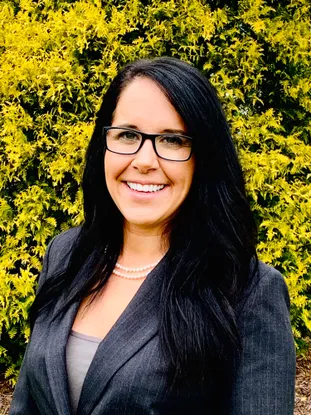 Amy S. Untied, PsyD is a clinical psychologist specializing in evidence-based treatment of trauma, anxiety, depression, couple therapy and general behavioral health concerns. She earned her doctorate and master's degree at Xavier University and completed her bachelor's degree with departmental honors at Ohio University studying Psychology and Sociology/Criminology.
Dr. Untied has clinical experience in a variety of settings including inpatient, residential and outpatient treatment. She conceptualizes patient concerns and develops treatment plans using a cognitive-behavioral approach. She has extensive training in several treatments including Cognitive-Behavioral Therapy for Depression (CBT-D), Cognitive Processing Therapy (CPT), Prolonged Exposure (PE), Dialectical Behavioral Therapy (DBT), Integrative Behavioral Couple Therapy (IBCT) and Cognitive-Behavioral Conjoint Therapy for Post-trauamtic Stress Disorder (CBCT-PTSD).
Dr. Untied has served on several local and state organizations and boards. She has written numerous peer reviewed journal publications and book chapters in the area of trauma and she has presented at several conferences across the country on the topics of trauma prevention, alcohol expectancies, rural psychology and integrated care.