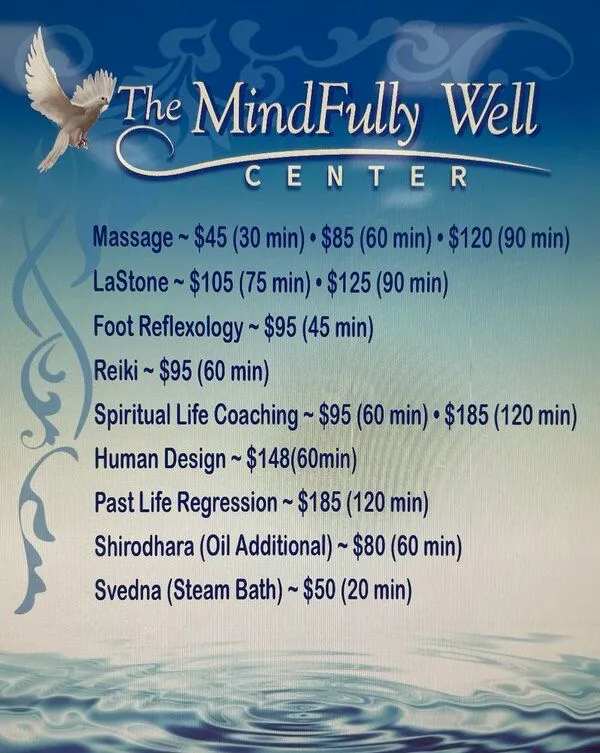 Who we are
The Mindfully Well Center is a collective of
practitioners, each devoted to their healing art and science. Together, in an integrative fashion, clients of all ages, from infant to seniors are offered an array of services according to individual needs.


What We Do
We provide a safe, supportive environment to explore, grow and heal.
Ayurveda is at the core of our philosophy. It is the oldest and most developed science of natural healing in the world. This science replenishes the reservoir of mental vitality and health while strengthening the systems of the body to help you achieve sound health and longevity combines .
Our Services Include:
Human Design Reading: combines Astrology, I Ching, Kabbalah, and the Chakra System. Some describe it as similar to the Myers-Briggs personality test. In simple terms, Human Design is a comprehensive and personalized map of your unique energy and life blueprint, guiding you towards self-awareness, personal growth and empowerment.